Roxy Soundcheck: Spotlight on Rachel Z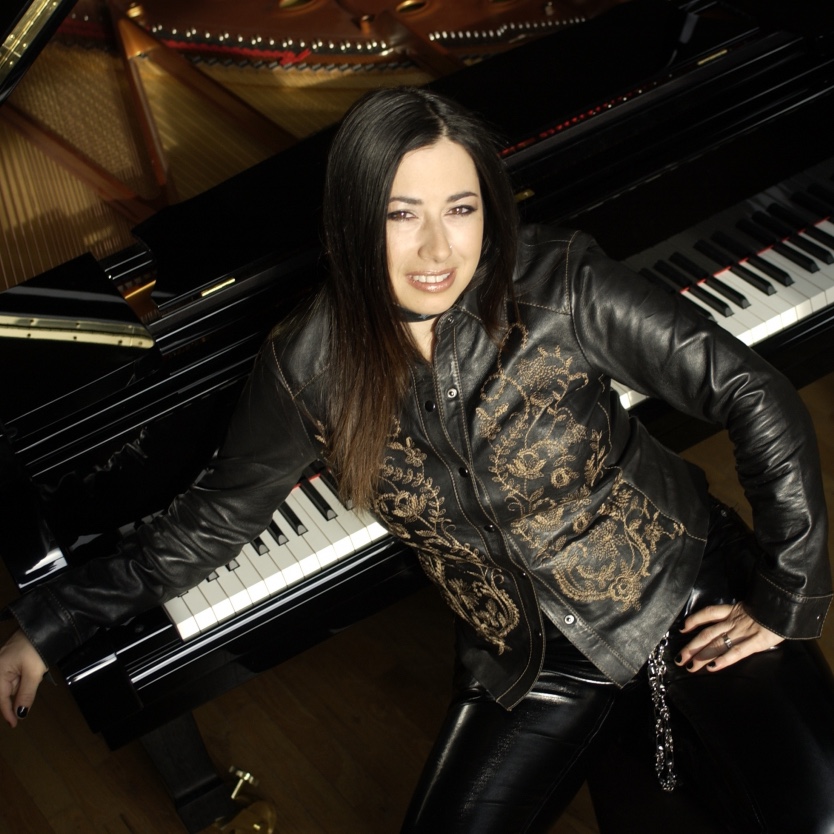 Roxy Bar welcomes famed pianist and composer Rachel Z, known for her work with Peter Gabriel and Ozmosys, to our downtown Manhattan stage. Get set to groove to a live music performance of straight-ahead jazz by Rachel Z and her trio.
NAME: Rachel Z
HOMETOWN: East Village, NYC
MUSICAL TRAINING: New England Conservatory BFA, Harvard University, SUNY Purchase Studio Composition and Electronic Music Production 2021, Transmute Academy with Laura Escude.
FIRST NYC GIGS: Steps Ahead at the Philharmonic Hall and the Bottom Line featuring Mike Mainieri, Steve Smith, Jimi Tunnell and Victor Bailey, Zinc Bar with Charnett Moffett on bass and Billy Hart on Drums in 1988, and a 1988 trio with Jeff Andrews on bass and Dick Weller on drums at Bond Street Café.
MY MUSICAL INFLUENCES: Miles Davis, Wayne Shorter, Herbie Hancock, Chick Corea, Nirvana, Kate Bush, Peter Gabriel, Tool, Soundgarden, Keith Jarrett, Imogen Heap, Bjork, m83.
WHAT I'M LISTENING TO RIGHT NOW: Foo Fighters "Wasting Light," Yebba, Deerhoof, Grimes, Tool, A Perfect Circle, "Miles Smiles" by Miles Davis.
LATEST MUSICAL PROJECTS: Ozmosys with Omar Hakim, myself, Chogyi Lama and Jon Toscano, Luna Lagos; an electronic music DJ project, and Orbitz3, an acoustic trio with Ben Perowsky and Jon Toscano.
FAVORITE PLACE TO GO IN NYC: The Roxy Bar and Nublu, Gucci Soho, Anna Sui Soho, and in Williamsburg Domino Park, Little Choc Apothecary and Twenty Sided Store.
IN 2022 I HOPE TO: Release recordings for my three bands, get Grammy nominations, play 200 gigs, and be kind to all and offer healing through my music!
WHY I LOVE PERFORMING AT THE ROXY BAR: It's beautiful and elegant! I love the ambiance and the people who gather to enjoy fine art.