Guitar Thunder From Down Under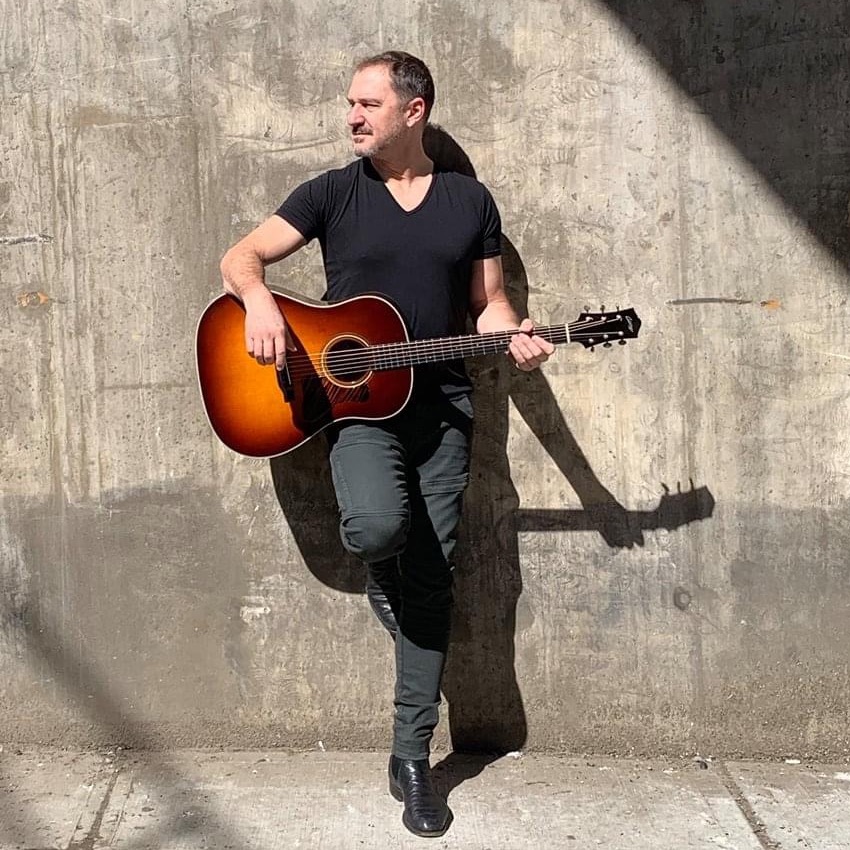 He's toured the world with icons like Sting and George Michael, but acclaimed Australian guitarist Ben Butler is just as excited to front his ace band at the Roxy Bar for live music in TriBeCa. On a quick break between gigs as a much sought-after sideman, Butler spoke to GrandLife Entertainment Director Jon Regen about his myriad of musical memories and what it takes to make it in 2023.
What's the first music you remember hearing as a child?
Music was always being played at home but I remember receiving the album Cat Steven's "Tea For the Tillerman" for Christmas and I was obsessed with it!
When did you start studying guitar?
When I was eight years old. There was a guitar group at my hippie school and we would sit in a circle and play Bob Dylan and of course, "Kumbaya." Later came some classical lessons, in which I was undisciplined, and then on to rock and jazz and I was a super keen student.
Who were some of your earliest influences?
All the bands on Australia's TV show Countdown – AC/DC, Skyhooks, Hush, ABBA, and then at home we had an album of the "Concierto De Aranjuez" played by Narciso Yepes, which I loved. Once I started finding out about the greats of the guitar, it was Jeff Beck, Pat Metheny, Tommy Emmanuel, and so many others.
How old were you when you decided to make a life in music?
I think at around 15 years of age, I joined my first working band – playing covers of course. Shortly after that, I saw Tommy Emmanuel (and his brother Phil) for the first time, which was totally mind blowing. I didn't know anyone could do that on a guitar! Later I got to meet Tommy and he offered me some lessons, so I started following him around to gigs and recording sessions. At that point I think I wanted to quit high school and just play full time!
When did you move to New York?
1994, after two years at the Berklee College of Music.
Give us your 3 most memorable experiences playing music in NYC?
One night I went to see Jimmy Smith play at The Iridium. My mother was in town from Australia and wanted to hear some jazz, so I bought tickets. They sat us right in front of Jimmy. Then in the middle of the set, Jimmy asked me if I play, I said "Yes," and then invited me to sit in! I still don't know why – we had never even met before. Maybe he just observed how intently I was watching his hands and feet while he played. So I said yes of course, and we played a blues in G. I think it went pretty well. My mother was amazed of course, like I set it up for her. Phill Upchurch was playing guitar with Jimmy, and he said he had never seen him do that before, but then again Jimmy was nothing if not unpredictable. A weird and wonderful moment!
Another one is the first time I met and played with Sting. We had a rehearsal at Euphoria Studios for a performance on the Tony Awards. All these years of listening to Sting on records and then there he was singing in the room right in front of me and I am playing guitar for him. Quite surreal.
Also the first time I ever played the iconic Blue Note Jazz Club. Decades living in NYC playing practically every club and hall there is but still not the Blue Note. Then it's my first time playing there with Chris Botti and we're setting up for a run of 28 days straight playing two shows a night, with no nights off! Be careful what you wish for!
What are you up to lately?
I am kind of in rotation with Chris Botti and his never ending tour, as well as some shows with Sting when they need me. Then I am leading my own group, with different lineups, playing different venues including The Roxy Bar. I also have some shows coming up with Rosanne Cash and her husband John Leventhal. There are a few interesting Broadway shows in development with some very cool artists, so one of them will no doubt go up soon.
In your eyes, what does it take to be a successful musician these days?
I would say if you are not willing to adapt then you are in trouble. Everything changes; the business, technology, musical trends. It's both a very exciting and daunting time. But at the end of the day being a great musician, being easy to work with and bringing creativity and positivity to what you do are still the key qualities.
Does Sting ever invite you to do yoga with him?
How did I know this would be a question?! Yes. While on tour in 2019 he brought the band to a yoga studio in Stockholm – he knew the instructor there. The class was amazing, but long. He totally kicked my ass. It was hot yoga and I almost passed out! But I lived to tell the story.
What can people expect when they come out to hear you at the Roxy Bar?
We do a really cool mix of pop and rock songs from the '70s up until now (nothing from the straight-ahead jazz catalog), but interpreted in a funky, soul and blues kind of way, all instrumental. Yet somehow, there is still a jazz sensibility. People always compliment us on our version of "Don't Give Up" by Peter Gabriel – maybe it's not a typical cover! Plus I play some of my original tunes as well, and keep it fresh for all of us on the bandstand. I like it to be not too worked-out so we can find new moments every time we play.