Roxy Soundcheck: Spotlight on Sam Barsh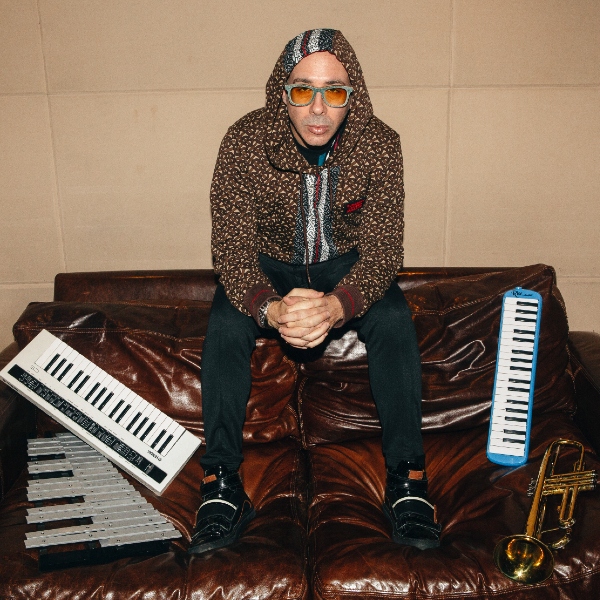 With a grammy award winning and multi-platinum discography of over 250 records, producer, songwriter and keyboardist Sam Barsh brings his musical prowess and showmanship to the Roxy Bar stage this season. Collaborations with Kendrick Lamar, Kanye West, Anderson .Paak and The Weeknd have catapulted Sam to the front lines of re-incorporating sophisticated harmony into today's popular music. Get to know Sam in the latest edition of The Roxy Soundcheck and RESERVE a table for his upcoming performance on Friday, October 14th.
NAME: Sam Barsh
HOMETOWN: Chicago and Wilmette, IL
MUSICAL TRAINING: I started classical piano lessons at age 4, and switched to a jazz teacher around age 12. I was in concert and jazz bands in middle and high school, and majored in jazz studies at William Paterson University in New Jersey.
FIRST NYC GIGS: My first NYC performance was in the Temple of Dendur at the Metropolitan Museum of Art for the Grammy Nominees' Party when I was 16. I believe my first NYC gig as a bandleader was at Izzy Bar on theLower East Side. It's hard to remember since through the years a lot of performances blend together.
MY MUSICAL INFLUENCES: My influences run the gamut from early jazz and blues through indigenous and ethnic folk music from around the world, all the way to today's current hip-hop, soul, rock and pop sounds. However, my biggest influence by far is life itself. People, current events, past experiences, and the present pulse and energy of the world we experience on a day-to-day basis are all the most potent creative fuel I could ask for.
WHAT I'M LISTENING TO RIGHT NOW: DJ Tunez, N.E.R.D., Dua Saleh, Marcin Vasilewski, Fatima.
LATEST MUSICAL PROJECTS: Zyah Belle's "Yam Grier" album Nabaté Isles upcoming album featuring Chuck D., Mumu Fresh and others Olivia Pucci's "Sounds of Luxury" Album Kemi Ade's single "Trip" Original songs for the BET show "Sacrifice" And a bunch of stuff in the works I can't talk about.
FAVORITE PLACE TO GO IN NYC: Difara in Midwood, for the legendary pizza and for the energy of walking there and taking the train back. My favorite thing to do in NYC is walking neighborhoods, and I try to pick somewhere new every time i return.
IN 2022 I HOPE TO ACCOMPLISH: Since the year is almost over, I hope to close it out strong with some wins for society at large and for my family. My wife and I are expecting a child, so I definitely want to finish the nesting process before the new year hits!
WHY I LOVE PERFORMING AT THE ROXY BAR: It's a great venue in a fabulous location, with that rare combination of inviting yet upscale energy.