Celebrate New Year's Eve at Roxy Bar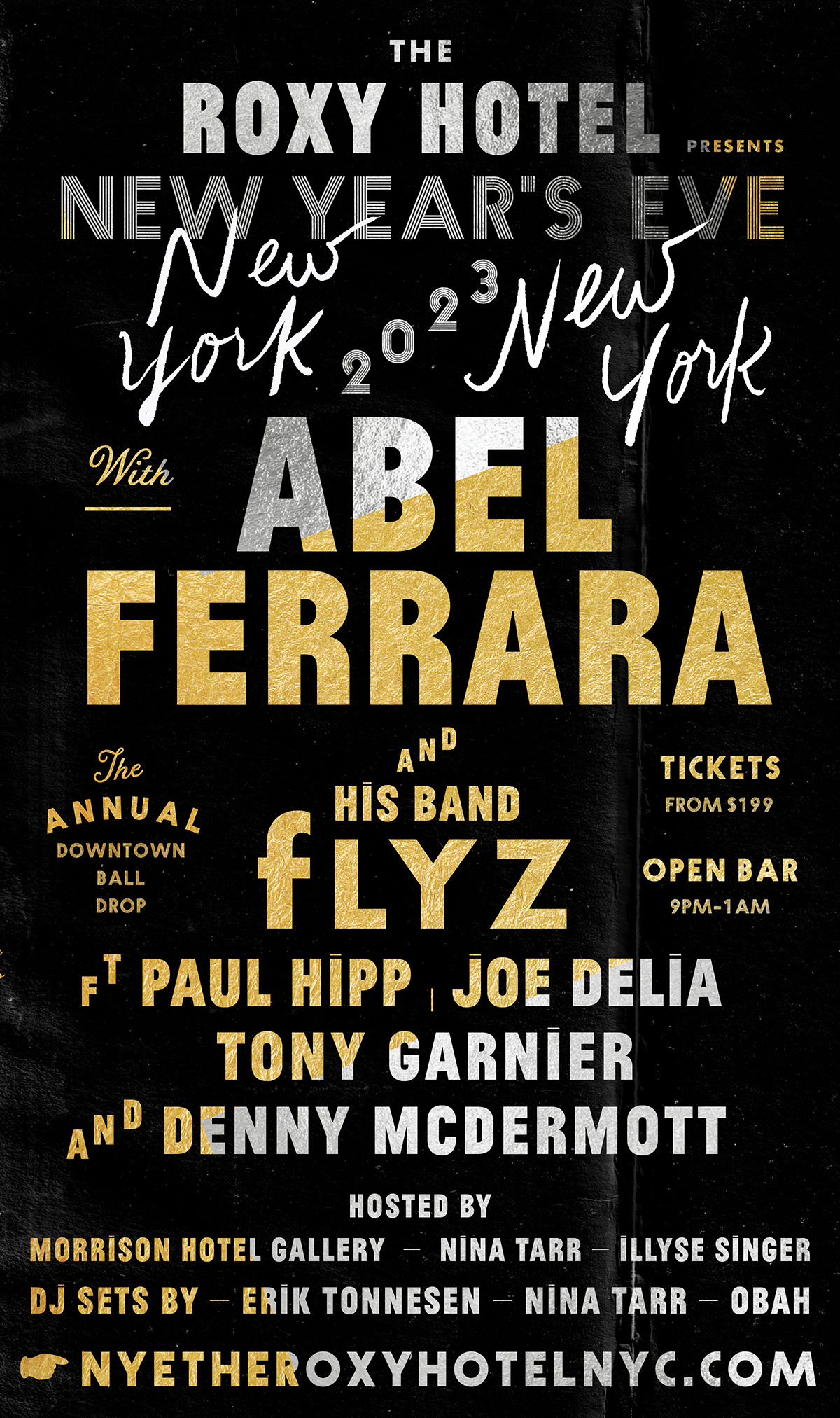 Inspired by the grit and glam of New York in the early 70's, this New Year's Eve The Roxy invites you to NEW YORK NEW YORK 2023. Here's the lowdown — champagne will be flowing all night long in addition to a premium bar offered from 9pm to 1am for all guests. For those seated, there will be tiers of hors d'oeuvres, cocktails and bottles of their choice. Dress to the nines, we're going old school glam — hint, you should too.
Famed Bronx-born filmmaker Abel Ferrara (Bad Lieutenant, King of New York), and his band Flyz, featuring Paul Hipp, Joe Delia, Tony Garnier, Denny McDermott & Karin Scuderi take the stage to headline a night of extraordinary music with DJ sets by Nina Tarr, Erik Tonnesen, and OBaH. Iconic photographs by Chris Stein will adorn the walls of Roxy Hotel that capture the early new wave & punk scene in New York City. Think Debbie Harry, The Ramones, and Iggy Pop.
Hosted by Illyse Singer, Morrison Hotel Gallery, and Nina Tarr!
The one tradition we're sticking to, expect the downtown ball drop at the stroke of midnite. Buy Tickets HERE>>