Roxy Soundcheck: Spotlight on Rachel Eckroth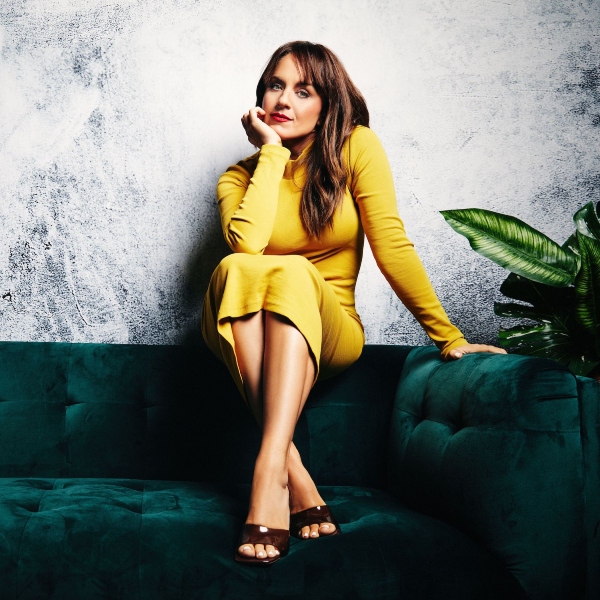 Our latest installment of Roxy Soundcheck features Grammy-nominated keyboardist, singer, songwriter and composer Rachel Eckroth. Her combination of jazz experimentation and pop-feeling  power the engine behind her own work on 20 albums as a leader and co-leader. That same crossover talent is why she's been featured on vocals and keyboards in the bands of Rufus Wainwright, St. Vincent, KT Tunstall, and Chris Botti. Eckroth's latest project "The Garden" received a Grammy Nomination in 2021 for Best Contemporary Instrumental Album.
Rachel takes the stage at Roxy Bar on Friday, November 18th! There's no cover and seats will fill up fast. Join us for fresh, seasonal American fare paired with hand-crafted cocktails and Live Music. RESERVE NOW>>
NAME: Rachel Eckroth 
HOMETOWN: Originally Phoenix AZ, now Las Vegas NV.
MUSICAL TRAINING: I studied piano at a young age, went to UNLV for undergraduate studies in Jazz Performance, and I got my Master's Degree at Rutgers University in Jazz Performance.
FIRST NYC GIGS: My first gig in NYC was in a random cover band at the now defunct Kenny's Castaways, and then a recurring gig with saxophonist Tia Fuller at Pumpkins in Brooklyn.
MY MUSICAL INFLUENCES: Herbie Hancock, Fiona Apple, Carla Bley, Jeff Buckley.
WHAT I'M LISTENING TO RIGHT NOW: "Streams" by Jakob Bro.
LATEST MUSICAL PROJECTS: I'm working on new quartet music with LA-based musicians Andrew Renfroe, Billy Mohler and Tina Raymond.
FAVORITE PLACE TO GO IN NYC: Anywhere quiet.
IN 2023 I HOPE TO: Record a new album and play with a lot of new musicians.
WHY I LOVE PERFORMING AT THE ROXY BAR: It's a great place to hear quality musicians, but in a more relaxed environment.