Roxy Soundcheck: Spotlight on Q Morrow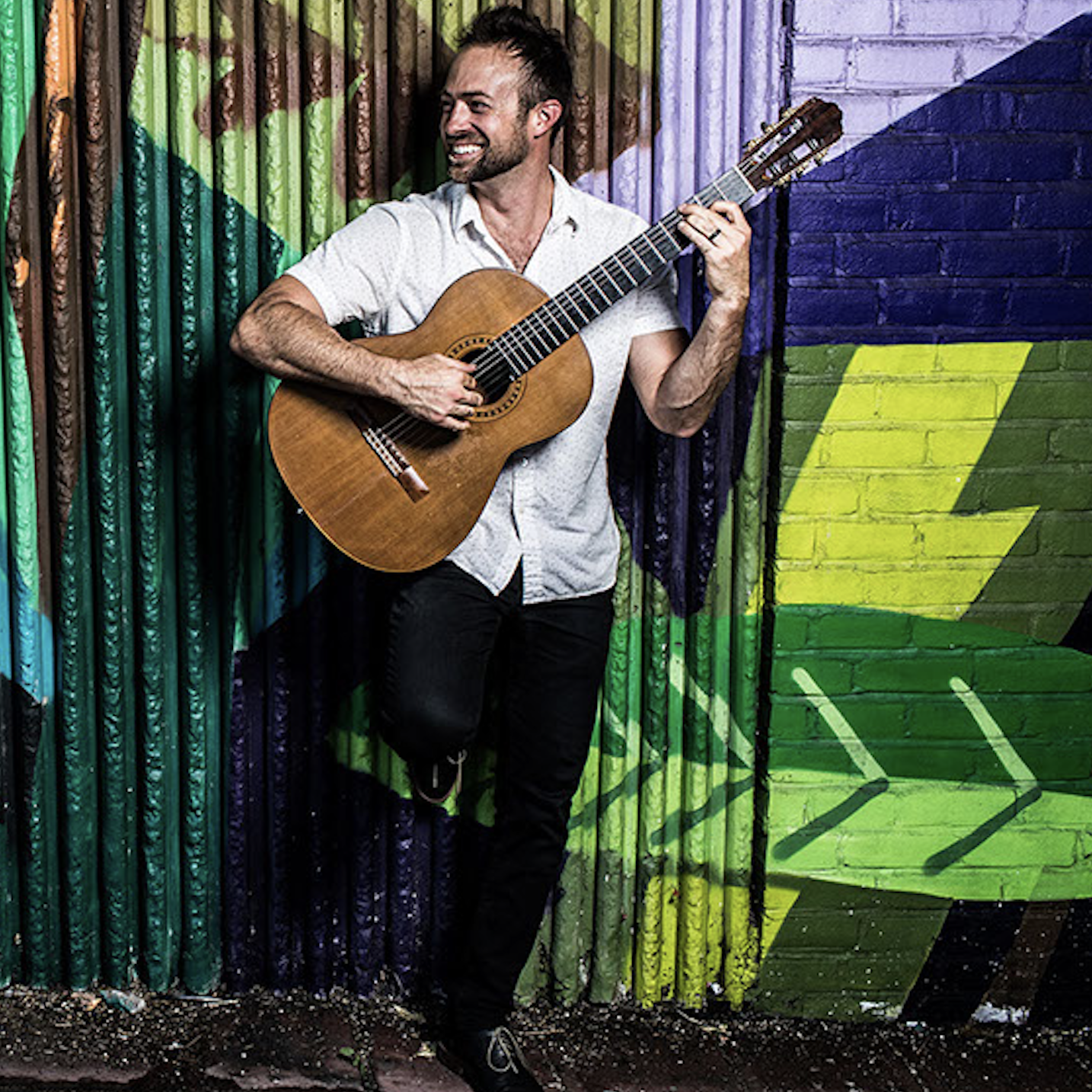 Q Morrow is a modern electric guitarist and global citizen based in NYC. Adept at many different styles of music like jazz, R&B, Afro Cuban, and Brazilian, he combines the sounds of the world to create a music language all his own.  Catch live guitar music in NYC at Roxy Bar when Q Morrow takes the stage this December 17th. Reserve your table HERE>>.
NAME:
Q Morrow
HOMETOWN:
Caldwell, ID
MUSICAL TRAINING:
Studied violin from age 9-12 with Walter Cerveny, classical guitar with Christine Green from 12-14. Attended Cabrillo College in Santa Cruz, CA from 2001-2003, University of North Texas 2003-2004. Studied Carnatic music (South Indian Classical) privately with Dr. Jayanthi Kumaresh for a year in Bangalore, India 2006.
 FIRST GIGS:
Benefit concert at a 24 hour relay fund raiser event in Caldwell, ID and then at a biker bar called the Rainbow Room in Nampa, ID 
MY MUSICAL INFLUENCES:
Jimi Hendrix, John Coltrane, Charlie Parker, Duke Ellington, Fats Waller, Charles Mingus, Thelonious Monk, McCoy Tyner, Wes Montgomery, Joe Pass, S Balachander, Jayanthi Kumaresh, Rakim, Notorious BIG, 2Pac, Nas, Tribe Called Quest, Nirvana, Soundgarden, Weezer, Vicente Amigo, Diego Del Morao, Tomatito, Claude Debussy, Chopin, Bach, Issac Delgado, Joao Gilberto, Dominguinhos, Cartola, Chico Buarque, Toninho Horta, Guinga, Pixinguinha, Seu Jorge, Jacob do Bandolim and many many others!
WHAT I'M LISTENING TO RIGHT NOW:
Ilu Aña, Fats Waller, Los Panchos, Soundgarden, Chopin Nocturnes, Takuya Kuroda, Floetry, Grover Washington Jr among other things
LATEST MUSICAL PROJECTS:
I have a trio which just did a live recording of some arrangements of jazz standards, 80's and 90's songs, and original music. I'm also arranging Debussy's preludes for the piano book 1 for solo guitar which is exciting because it's never been done before and it's been a dream of mine since I was 18. You can hear both of these projects on my YouTube channel (link down below).
FAVORITE PLACE TO GO IN NYC:
Jazz clubs like Smalls, Mezzrow, Zinc Bar, Bar Lunatico, and the beach at Ft. Tilden!
IN 2023 I HOPE TO ACCOMPLISH:
Release my new trio record, complete and release several more Debussy prelude arrangements on YouTube.
WHY I LOVE PERFORMING AT THE ROXY BAR:
Great backline, appreciate audience, I like the sound and vibe of the room.